Aged 16 to 26 and Discount cards
The National Express Young Person's Coachcard is for everyone aged 16 to 26 or a full time students. You'll make massive savings on National Express coach journeys with our Young Person's Coachcard. Conditions apply,
Click Banner for full details
There is a small annual charge for the card.
Over 60 years old 50% Discount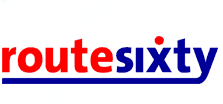 Age Over 60 Discounts
If you're over 60 you automatically qualify for half price travel on most National Express services – all you have to do is book a routesixty fare.
Even on days when you can't get a half price ticket – such as Fridays and some high season or holiday services – a routesixty fare still offers a great discount.
You can book online or over the phone without having to prove your age. Simply take something with you to show how old you are in case the driver asks for proof when you board.
You don't even have to be over 60 to book. Anybody can buy a routesixty ticket providing the person travelling is over 60 – so go on and buy one so your Gran can come and visit!
European and Ireland Coaches
Over 500 Irish, European, Russian and Moroccan Destinations
Book Tickets or More Information from Eurolines

Favorite Destinations include: Food & Drink, Culture, Romance, Families, Clubbing and Cheese favorite destinations
Disneyland Resort Paris Visit the magical world of make believe at Disneyland® Resort Paris, where there's something for the whole family to enjoy.