Search Leeds & UK Site
View leeds-uk on

Facebook
Cruise holidays
Cruises operated by the Worlds best Cruise Lines including:
Cunard Cruise, NCL ( Norwegian Cruise Lines,) Ocean Village Cruises, Princess Cruises, Royal Caribbean International, Thomas Cook Cruises
Cunard Lines

Book a Cunard Cruise with Thomas Cook or view details

Cunard Lines operate the most famous cruise liners in the world, The Queen Mary 2, Queen Victoria and from August 2010 Queen Elizabeth
Cruises are conducted across the Atlantic, around the Caribbean, Canada & The Americas, Northern Europe, UK & Scandinavia, Mediterranean & North Africa, Roundtrip Southampton and a World Cruise
Queen Mary 2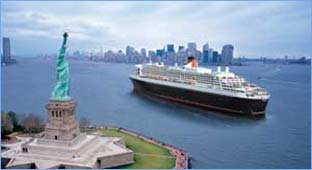 The Queen Mary 2 is the grandest most magnificent liner ever built. and cruises are conducted across the Atlantic,
Queen Victoria
The Queen Victoria has 990 state rooms, the majority are outside and feature balconies. The capacity is 2000 guests. Be amazed at the stunning 3 tier Grand lobby with a sweeping and magnificent staircase.
Norwegian Cruise Line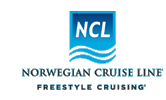 Book a Cunard Cruise with Thomas Cook or view details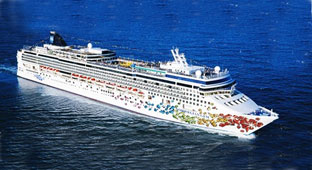 The Norwegian Cruise Line has the youngest fleet of cruise liners in the World, therefore they have the latest innovations. With a total of 12 vessels you are assured of finding one to satisfy your tastes
Over half the state rooms have balconies and The Norwegian Cruise Line offer a more free and easy attitude for there guests who can wear what they like, eat what they like and do what you like
Areas of operation ,
Round trip from Miami to Caribbean Round trip from Barcelona to Western Mediterranean
Round trip from Venice to Greek Islands Round trip from Venice to Adriatic, Greece & Turkey
Round trip Seattle to Glacier Bay Round trip London to Guernsey (Short 2 Day cruise)
And many others
Ocean Village Cruises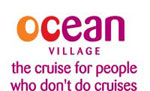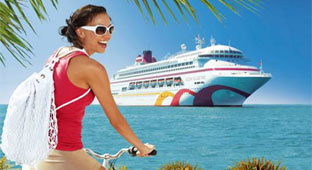 Ocean Village Cruises offer Eastern Mediterranean Cruises, Western Mediterranean Cruises, Caribbean Cruises and Transatlantic Cruises between there two Cruise Ships "The Ocean Village" and" Ocean Village Two"
There is an informal atmosphere on Ocean cruise ships allowing for a laid back holiday with good efficient service and a wide range of restaurants, bars and activities
If you are an active person join one of there Active Cruises.that could include rafting through the French mountains, quad biking, jeep riding, windsurfing, kite gliding, snorkel diving, scuba diving, yacht racing, horse riding or mountain biking.
Princess Cruises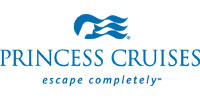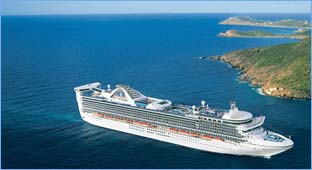 Somehow Princess is the name I think of when it comes to cruising
They have a massive 18 vessels in there list of cruise liners all with Princess within there name. Sizes of ships vary from about 700 passenger capacity to 3100 passengers on the Caribbean Princess
There range of operation is virtually World Wide with cruises around Alaska, Asia, Australia & New Zealand, Canada & New England, Caribbean, Europe, Hawaii, Tahiti & South Pacific, Mexican Riviera, Panama Canal, South America and of course a World Cruise.
Royal Caribbean International

Book Royal Caribbean International with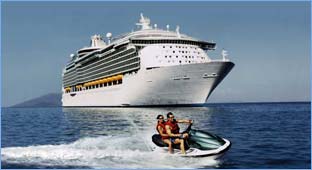 Royal Caribbean International are a very large Cruise Company with 31 cruise ships and an impressive range of cruises in the following areas:
Alaska, Asia, Australia /New Zealand, Bahamas, Bermuda, Canada / New England, Caribbean, Dubai / Emirates, Europe, Hawaii, Mexico, North West, Panama Canal, Pacific, South America, Transatlantic with 160 different destinations
DFDS seaways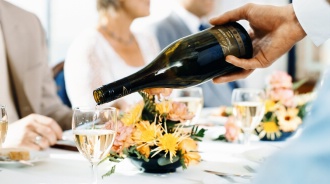 2 night Themed Mini Cruises
2 night Mini Cruises
or
3 night City Break Cruise
*****
Newcastle Amsterdam
Harwich Esbjerg
Copenhagen Oslo
Click Banner for Details
DFDS seaways Mini cruises and ferry services from Newcastle and Harwich

Thomas Cook Holiday Cruises
Thomas Cook have a vast range of both Summer and Winter Cruises operated by the Worlds Top Cruise Liners
Click the banner on the right for full details of Thomas Cook extensive Cruise Holiday selection
Book a Cruise with Thomas Cook or view details