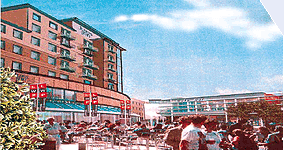 Jurys Inn Chelsea
Imperial Road, Imperial Wharf, London, London, UK, SW6 2GA
This stunning 172 bedroom Jurys Inn will be located near the fashionable Kings Road and within walking distance of Chelsea and Fulham Football Clubs. Jurys Inn Chelsea is part of the 32 acre Imperial Wharf development, which will contain upmarket residential, commercial, retail, hotel and leisure facilities built around a 10 acre park.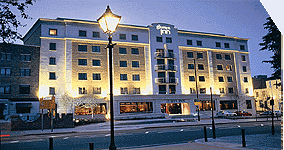 Jurys Inn Islington
60 Pentonville Road, London, UK, N1 9LA

Jurys Inn Islington is ideal for both business and leisure travellers, we offer large spacious rooms, in the heart of fashionable Islington



Jurys Inn Croydon

Jurys Inn Croydon
Wellesley Road, Croydon, Surrey, Croydon, UK, CR0 9XY
Jurys Inn Croydon is located in the heart of Croydon, one of South London's busiest commercial centres and is very convenient to Gatwick Airport.